Within many laboratory applications liquid-phase toxic chemicals are daily used. Released vapors, in a different way according to chemical-physical properties and mode of use, must be contained to protect operators from risk of inhalation. All collective protection devices designed and manufactured by Gruppo Strola such as fume cupboards, storage cabinet and down-flow benches are equipped with the best solutions to contain and retain the toxic substances manipulated within.
AERODYNAMIC SHAPES FOR BEST CONTAINMENT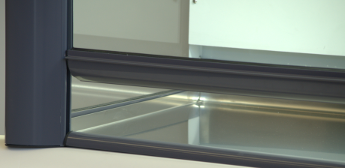 Molecules released within the working area of the fume cupboard are contained thanks to an air flow entering that prevents the leakage as well as to be breathed accidentally by the operators. Thanks to the presence of specially designed and validated aerodynamic edges the containment action is optimal, without sacrificing comfort and ergonomics of use.
INTERNAL BACK-BAFFLE FOR BEST CAPTATION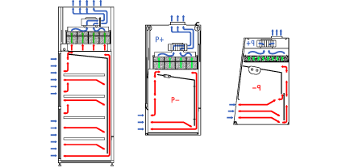 To effectively and efficiently capture the evaporated molecules avoiding any possible delays between the instant of release and that of capture by the air flow. Thanks to the presence of the internal back-baffle all our products ensure the presence of a horizontal air flow that protects the operator and ensures the effective uptake of the vapors directly at the origin.
LONG-LASTING FILTER WITH HIGH RETENTION CAPACITY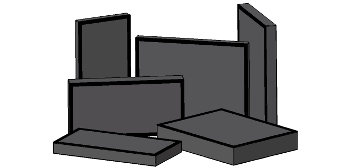 Our filtration safety devices such as recirculating fume cupboard are equipped with high efficiency filtration unit capable of retaining high amounts of toxic substances and without any release. The filters life-time is mostly important to be able to enjoy a proper return of the investment over time.
The filtration system installed on our fume cupboard, storage cabinets and down-flow benches are fully adaptable to the needs of use.
The modularity is made possible thanks to the use of different thicknesses of filters (100mm, 60mm and 40mm) and type of activated carbons that ensuring different retention capacities ,according to the type of use:
C100: specific for organic solvents and suitable for general uses
C200: specific for formaldehyde and glutaraldehyde vapors
C300: specific to ammonia vapors and amines
C400: specific for acid vapors
Some examples of available layouts are provided below.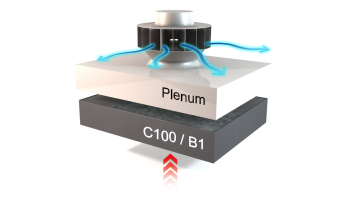 Frequence of use:
100% organic solvents
Filtration unit layout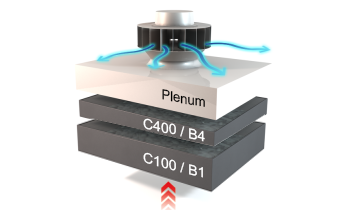 Frequence of use:
80% organic solvents + 20% inorganic acids
Filtration unit layout:
1x C100/B1 filter
1x C100/B4 filter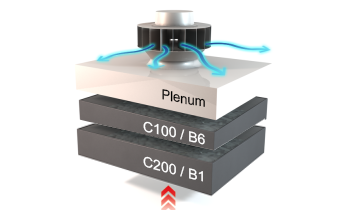 Frequence of use:
80% ammonia solution+ 20% organic solvents
Filtration unit layout:
1x C300/B1 filter
1x C100/B6 filter
Our solutions for liquids handling